Riding the Wave: Tips on Handling "Stretch" Assignments Early in Your Career
July 11, 2017
At Orrick, we're really focused on offering associates early at-bats – opportunities to gain meaningful experience early in your career, such as arguing a motion or running a deal. Sometimes, it may feel like you're getting thrown in at the deep end, but these are usually the most rewarding experiences. We asked our some of our lawyers to share tips with you on how they handled the challenges, opportunities and butterflies that come along with taking on stretch assignments. Here's what they had to say.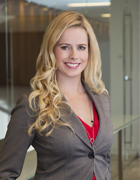 Alyssa Caridis, a partner in the Intellectual Property group in Los Angeles, talks about tackling an oral argument in her third year at Orrick.
"In a significant district court oral argument, I was asked to explain the technology underlying a patent and present how certain terms should be construed by the Court. The challenging part was how to explain these highly technical concepts that I had been working on for a few years in a way that the Judge could easily understand. I spent hours and hours getting coaching and guidance from my teammates. This certainly wasn't about memorizing a script – I had to get comfortable discussing these things out loud, to people who weren't as steeped in the issues as me. Up until about 15 seconds into my argument, I was absolutely terrified. I still remember sitting in Court before the hearing and watching my suit jacket move in and out because my heart was beating so fast! But once I got into the substance of my argument, I had this moment of clarity. I knew this material and I could answer anything the Judge threw my way. This experience proved to the partners that I worked for that I could effectively communicate complex concepts. It opened doors to not only do other hearings, but also take larger roles in client presentations. Most importantly, though, I proved to myself that I could step outside of my comfort zone and survive."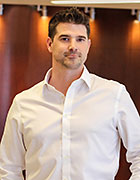 Andrew Erskine, a partner in the Technology Companies Group in Santa Monica, talks about the first large acquisition he ran as a junior associate.
"My mentor at the time, and the lead corporate partner on the deal, told me two things: 1) you need to keep track of everything and be a backstop; and, 2) if you can do it, you should be doing it, even if you've never done it before. My reaction (inside my head): What do you mean 'backstop'? I don't know anything. I CAN'T STOP ANYTHING. But I took the advice to heart, and, like a bit of an idiot, I tried to do everything. Half the time it was stuff I am still not qualified to do. (No, I could not handle that obscure tax analysis someone mentioned on a call.) But my attitude paid off. Senior team members – who also have way too much going on – were very willing to let me try just about anything. I worked incredibly hard in those 8 weeks – it was not a leisurely two months. But my cluelessness and willingness to pitch in endeared the team to me. This one deal showed my group who I was as a teammate. People I worked with on that deal, painfully aware of the roughly 14,000 major mistakes I made, were quick to forgive, patient to teach, and fast to help."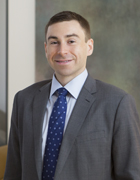 Kevin Hynes, a litigation associate in New York, talks about his first time deposing a witness in a pro bono matter.
"Repetition is key. I reviewed all of the discovery in the case, re-reviewed it, and then I reviewed it again. I drafted an outline, re-drafted the outline, and then I read and re-read the outline. I performed a brief mock deposition with another first or second year associate simultaneously playing the part of both the witness and opposing counsel. The most challenging part, though, was that I had to learn all of the little things that experienced attorneys never think twice about – the usual stipulations at the outset of the deposition, instructions to provide to the witness, proper question format, how to respond to objections, the proper way to introduce an exhibit – then act as though this was all old hat at the deposition itself. It took a bit of performance and much careful preparation to pull that off. And I learned one key tip: Stop saying 'OK,' 'great,' and 'thank you,' after the witness's responses. You'll thank me for this when you read the transcript!"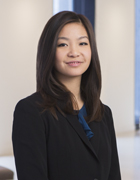 Shasha Zou, a litigation associate in New York, talks about the time she was second chair on a cross-examination for an expert witness.
"I prepared an outline for the cross-examination of a key witness at trial by over-preparing. I read all of the materials, became extremely familiar with the reports, and practiced numerous times with the trial tech to ensure that the partner could move through the outline seamlessly. I got so much support from my colleagues who had done this before me. They provided tons of advice and even looked over the outlines. Also, the partner assisted by providing input and direction and numerous points of the assignment. The best part of the assignment was the confidence it gave me for future trials. To my younger self, I would say that it is possible to handle assignments that you don't have any experience in, particularly in a firm that provides the type of collegial support as Orrick."
To hear more of our lawyers talk about their early at-bats, visit orrick.com/careers.
This is a sponsored blog post from Orrick, Herrington & Sutcliffe LLP. You can view Orrick's Vault profile here.
by Orrick, Herrington & Sutcliffe LLP
© 2017 Vault.com Inc.